Jawaharlal Nehru was the Prime Minister of India and he has played a crucial role in India's independence. He has a great contribution for the country before as well as after independence. He ruled India after independence until his death in 1964. He shaped every bit of the independent and modern India: a sovereign, socialist, secular, and democratic republic. People also called him as Pandit Nehru while many children named him as Chacha Nehru. His contributions to the country were phenomenal in terms of shaping the beliefs and ideas of the country and its people. He always followed Indian politics religiously and while he was the leader of a portion of the Indian National Congress in 1920, he eventually became the leader of the entire Congress.
Nehru was then elected as independent India's first Prime Minister after which he immediately took charge for the economic, social and political development of the nation. His influence made people elect Congress for many consecutive years. Despite all these advancements, he had to face the wrath of failing in 1962 Sino-Indian war. His birthday is celebrate as the Bal Diwas or Children's day in India.
Jawaharlal Nehru Awards and recognitions: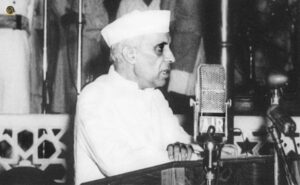 Jawaharlal Nehru was awarded India's highest civilian honour, the Bharat Ratna in 1955. Rajendra Prasad who was the president at that time awarded him the honour without taking any advice from the Prime Minister.
jawaharlal nehru wife marriage: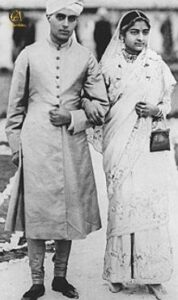 Jawaharlal Nehru married Kamala Kaul in 1916 and their only daughter was Indira. Kamala also gave birth to a boy but unfortunately he could live for a week.
Jawaharlal Nehru birth date: 14 November 1889
Jawaharlal Nehru Education Qualifications:
College: Trinity College, Cambridge 1907–1910
School: Harrow School City Law School
Jawaharlal Nehru family:
Daughter: Indira Gandhi
Grandson: Rajiv Gandhi
Great grandson: Rahul Gandhi
Father: Motilal Nehru
Spouse: Kamala Nehru
Grandson: Sanjay Gandhi
Great granddaughter: Priyanka Gandhi
Sister: Vijayalakshmi Pandit
Mother: Swaruprani Thussu
Sister: Krishna Hutheesing
Great grandson: Varun Gandhi
Jawaharlal Nehru Controversies:
It is really surprising that the first head of state for the Playboy's controversial pages was Jawaharlal Nehru. The Prime Minister of Indian and an inspiration figure who has enlightened India through all circumstances had himself published on the Playboy magazine. The Indian embassy claimed that it was not his Interview and that they have just jotted down information from Nehru's various public appearances and not taken a face to face interview.
There's a picture of him flirting with Edwina Mountbatten.
There were rumours that he was a chain smoker.
He is seen chilling out with some girls in swimsuits which was very surprising.